Invite your friends, classmates, family relatives, or anyone to join a free class with you!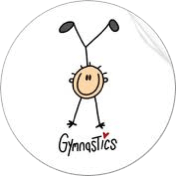 Excalibur if offering a free class built with your friends and family to join.  If interested, please call our front office and we can schedule your class of 10 friends or more.   There is no limit to the amount of friends you bring; this is valid to non-members ONLY.  For every friend that signs up the hostess will receive a discount on your monthly tuition.
Here's how it works:
Call and schedule your class and coach/coaches that are preferable to you. Monday-Saturday during Excalibur Gymnastics hours.
You will receive invitation cards and waivers to send to your friends and family about your class.
Enjoy the class!   If anyone in the class joins you will receive a discount off your monthly tuition.
Refund is based off your friend's first month's tuition.
100% Back on Morning Classes  (Monday-Friday)
50% Back on Afternoon Classes (Monday-Saturday)
This offer is for ALL Excalibur members.