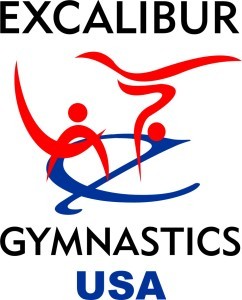 (Last Update August 25, 2015)
Competitive Teams: $200.00 per Gymnast
Competitive Teams and their coaches are invited to train in our state-of-the-art facility and work out with our Elite and National Team Gymnasts as well as train with our National Team Coaches.
Open to teams of 5 or more gymnasts in which you provide one coach for every 10 gymnasts in your group.
Individual Gymnasts: $215.00 per Gymnast
Any individual gymnast, part of a competitive team, who wants to participate is welcome. She will work with same age/level gymnasts from Excalibur National Training Center. This does NOT mean she will practice Monday – Friday she will have the same schedule as the other girls in her level.
Competitive Team & Individual Camp
Please complete a Team Training Camp Registration and Waiver Form  for each participating gymnast and a Club Team Training Camp Roster form and mail, email, or fax all the forms to Excalibur Gymnastics National Training Center.
Individual Competitive Gymnasts wishing to participate must sign up as individual and will work with the same level girls from Excalibur Team. This does NOT mean they will practice Monday – Friday they will have the same schedule as other girls in their level.
| | | |
| --- | --- | --- |
| $200.00 per Gymnast (5 or more with a coach) | OR | $215.00 per Gymnast (less than 5 without a coach) |
50% Non-Refundable Deposit Required
Refunds must be requested in writing (can be faxed to 757-499-8451) no less than 14 days prior to the camp date.
Balance of camp payment must be paid no less than 10 days prior to the camp date.
Space is limited to 30 gymnasts per training day.
All gymnasts must bring a bag lunch each day.
Total Training Hours: 20HRS/Week    [Level 9 through Elite 24HRS/Week]
Training Times
Please contact our front office for training schedules that correspond with your level
Housing
Contact: Marina Moure
(757)718-2727
orders@sportsandbeyond.com
 Local Attractions
For additional information
please call 757-499-8258 between 12:00pm and 7:00pm Eastern Time
or email us at information@excalibur-gymnastics.com
MAY 2015
JUNE 2015
JULY 2015
AUGUST 2015
 4

th

 – 8th
 1st– 5th
6th – 10th
3rd – 7

th

11th – 15th
8th – 12th
20th – 24th
 24th – 28th
18th – 22nd
22nd – 26th
 27th – 31tst
25th – 29th